Available in Paperback, Hardcover, and Kindle
Praise for Race Across America
"Life, it's said, is a marathon. But Charles Kastner shows us in vivid, historical detail that the life of runner Eddie Gardner was unique—a race that serves as an engrossing example of what it means to be resilient."
—Kevin Patrick Allen, Documentary Producer
"This powerful book has the potential of placing long distance running in its rightful place center stage in the history and struggle of the African-American athlete. . . . A must read for readers interested in sport history."
—Donald Spivey, Distinguished Professor of History at the University of Miami
"Charles Kastner spotlights the heroics of a previously unappreciated athlete in Eddie Gardner, who participated in a bizarre sporting event many years ago that few people remember. I applaud his efforts to give the Bunion Derbies their due as a quintessential American footrace."
—David Davis, author of Waterman: The Life and Times of Duke Kahanamoku
"Kastner brilliantly delves into the phenomenon of transcontinental racing and the heroics of Eddie Gardner, an athlete on par with Jesse Owens and Joe Louis who combated Jim Crow laws while competing as a black person in a super-human challenge across America. I felt like I was right there beside him the whole way, a truly epic book!"
—Dave Warady, Winner of the 1992 Runner's World Trans America Footrace
"Race Across America captures the magnitude of challenges faced by Eddie Gardner as he competed in the greatest race on earth: desert heat, hours of mental and physical strain, endless mountains, intense rain, and racial barriers; and the winning spirit it took for him to reach the finish line."
—Lorna Michael, 2018 Ultrarunner Hall of Fame
"Chuck Kastner masterfully brings to light the story of Eddie Gardner, the first great African American Ultramarathon runner of the 20th Century and in doing so, provides a powerful lesson in American and Civil Rights history."
—Gary Corbitt, National Black Marathoners Association
"A fascinating look at the birth of transcontinental ultra-running, the courageous men who competed more than 90 years ago, and African American Eddie 'The Sheik' Gardner who ultimately endured the most."
—Gary Theriault, ultra and adventure runner, ten-time Kona Ironman triathlon finisher
"Read the book!  The will power of these runners will impress you."
—Thomas E. Coyne, runner since 1947, Peace Corps Worldwide
September 30, 2020
Radio Interview on "Downtown with Rich Kimball"
Check out my radio interview on AM620, WZON, a station owed by the horror writer Stephen King. The station is located in King's hometown, Bangor, Maine.
 
It's from a segment of the "Downtown with Rich Kimball" show, called Sports Lit 101, which is broadcast live each Wednesday at 3:30 PM.  This broadcast was the third and last segment devoted to my book, Race Across America.
August 16, 2020

RACE ACROSS AMERICA by Charles B. Kastner awarded the 2020 Peace Corps Writers Paul Cowan Award for the Best Book of Non-Fiction
THE PAUL COWAN NON-FICTION AWARD, first given 1990, was named to honor Paul Cowan, a Peace Corps Volunteer who served in Ecuador from 1966 to 1967. Cowan wrote The Making of An Un–American: A Dialogue with Experience about his time as a Volunteer in Latin America in the '60s. A longtime activist and political writer for The Village Voice, Cowan died of leukemia in 1988.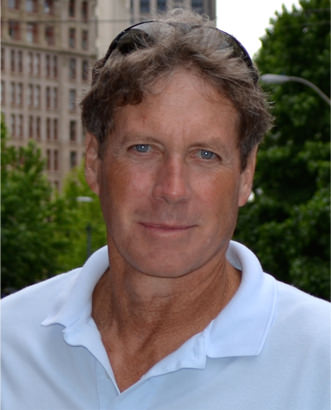 About the Author
Charles B. Kastner is a Seattle-based writer who has spent the last twenty years learning and writing about the bunion derbies. In 2007, the University of New Mexico Press published his history of the 1928 race; in 2014, Syracuse University Press published his history of the 1929 race. He holds advanced degrees in business administration, history, and environmental biology. Kastner has run twenty-five marathons and one ultramarathon over a racing career that began when he joined his high school cross country team in 1970. In recent years, he has taken up the sport of boxing, a throwback to the days of the bunioneers, when many were both accomplished long-distance runners and prize fighters.
Read More
Book Signings
& Events
Charles has wrapped up his book events for Race Across America.
Subscribe to the newsletter to be notified of upcoming events.